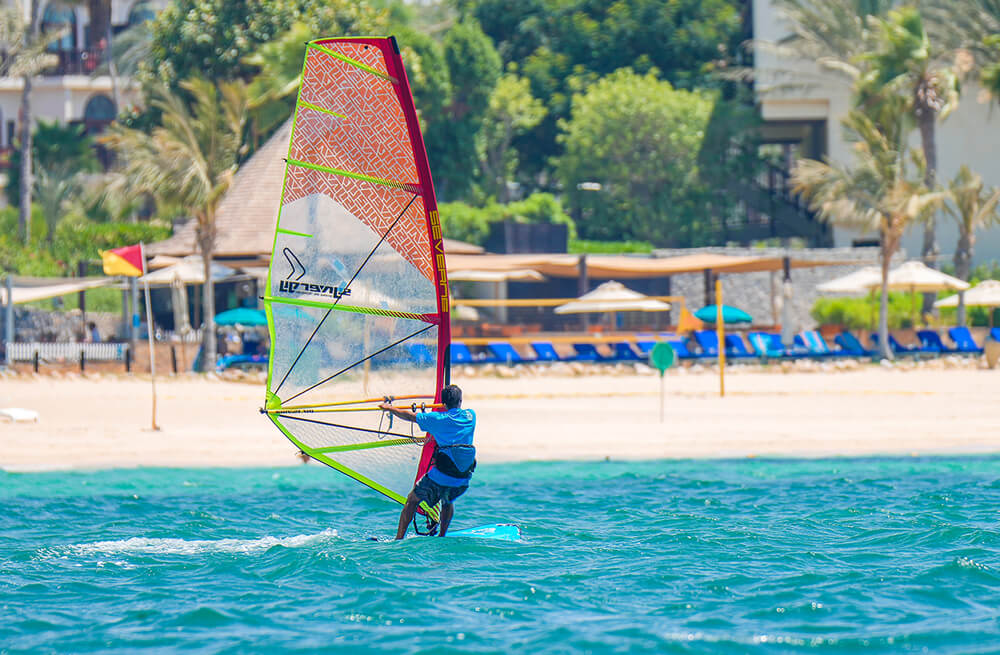 For the best introduction to the sport of windsurfing the Start Windsurfing course is ideal. Classes are taught on a instructor to student ratio of 1:6, allowing for hands on tuition. The course is primarily practical based, with some short theory sessions done ashore and afloat. This introductory course typically takes 8 hours, and introduces you to the basics of the sport, including launching, stance, and basic techniques and manoeuvres .
For windsurfers who are looking to progress beyond the Start Windsurfing course, the Intermediate Windsurfing: Non Planing, is the next step in skills progression. This course builds on the skills from earlier, and introduces the harness, as well as improved sail control and turning.
Need somewhere to keep your kit? We'll store it for you, and when the wind comes up you can give us a call, we will prepare your kit so its ready to go when you arrive, so you do not waste any time on the water.
When you come off, we will wash and pack your kit, ready for you the next time.
Wind Surfing Kit (1HR) : AED 295
Wind Surfing Kit (2HR) : AED 395
Wind Surfing Kit (10HR) : AED 2500
Private Lesson (1HR) : AED 395
Private Lesson (2HR) : AED 750
Private Lesson (10HR) : AED 2950