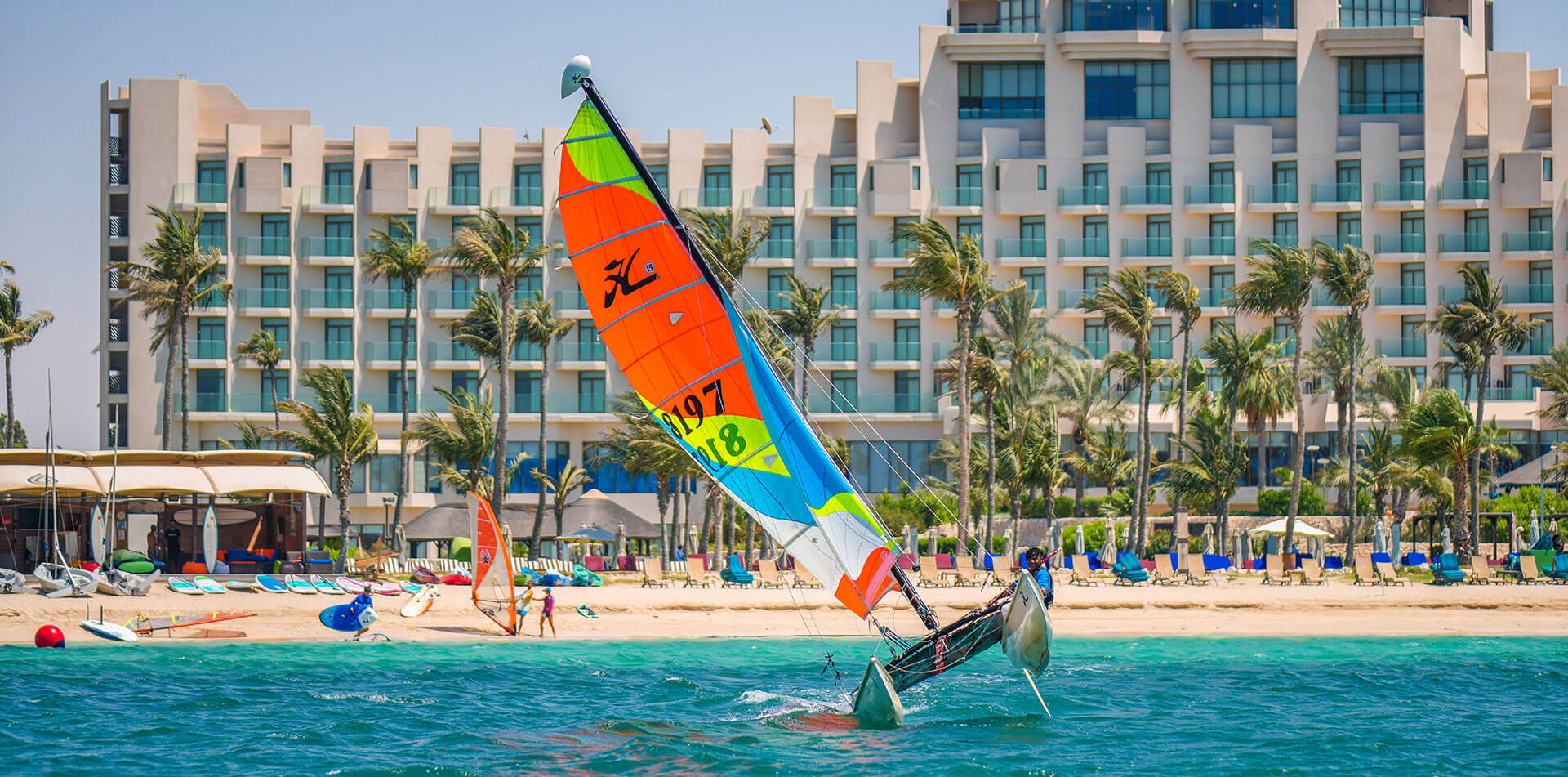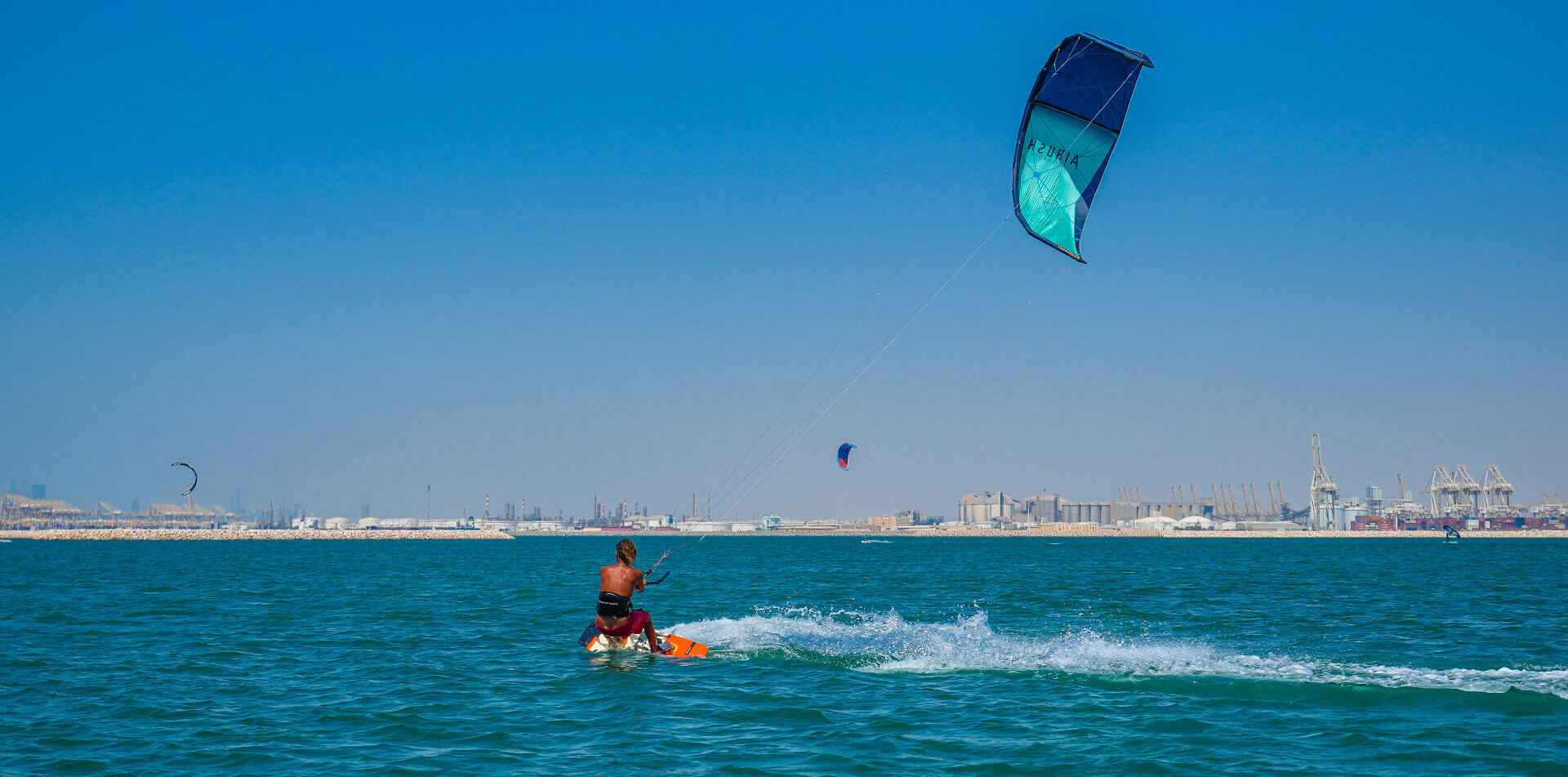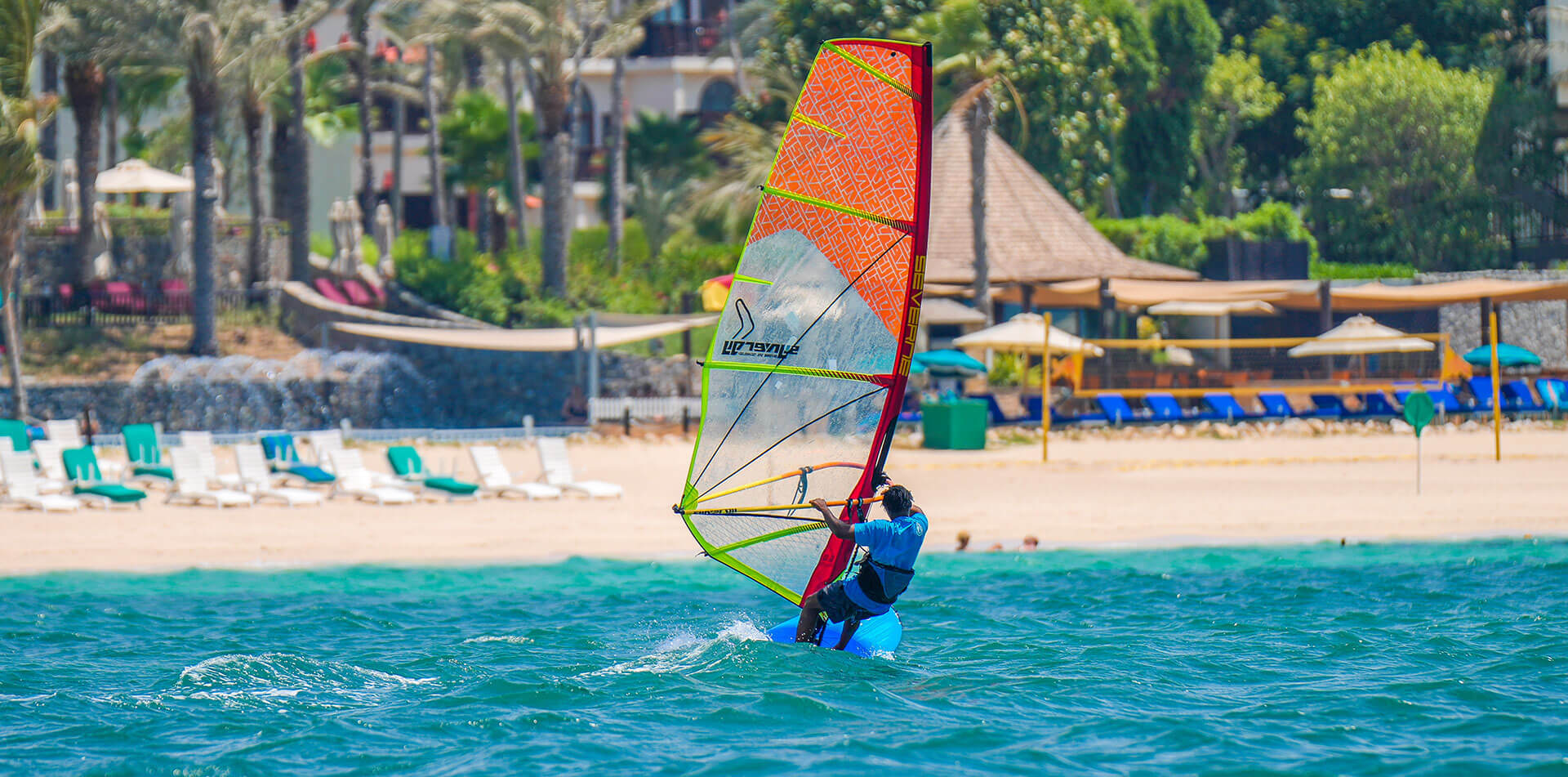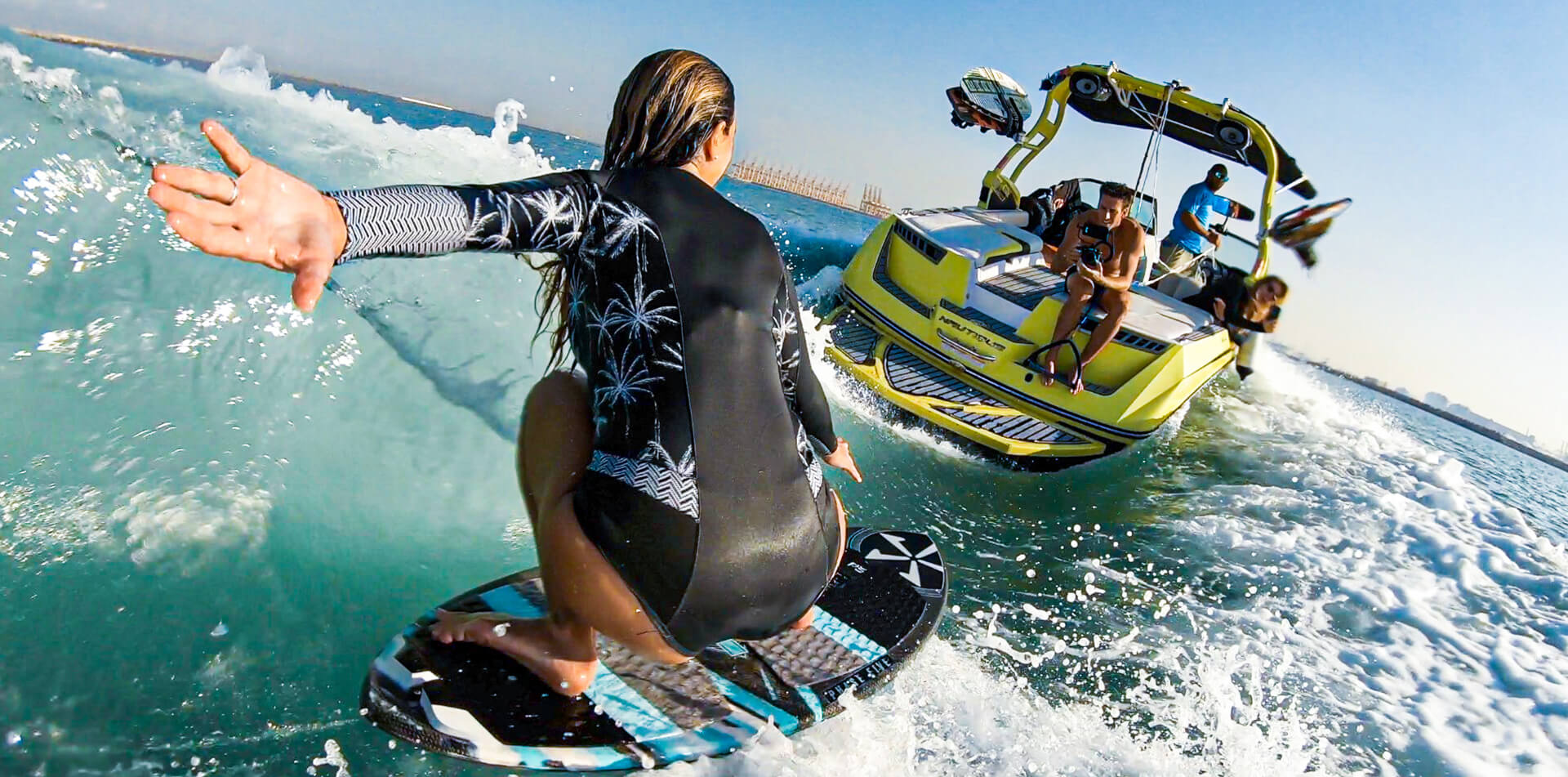 SCROLL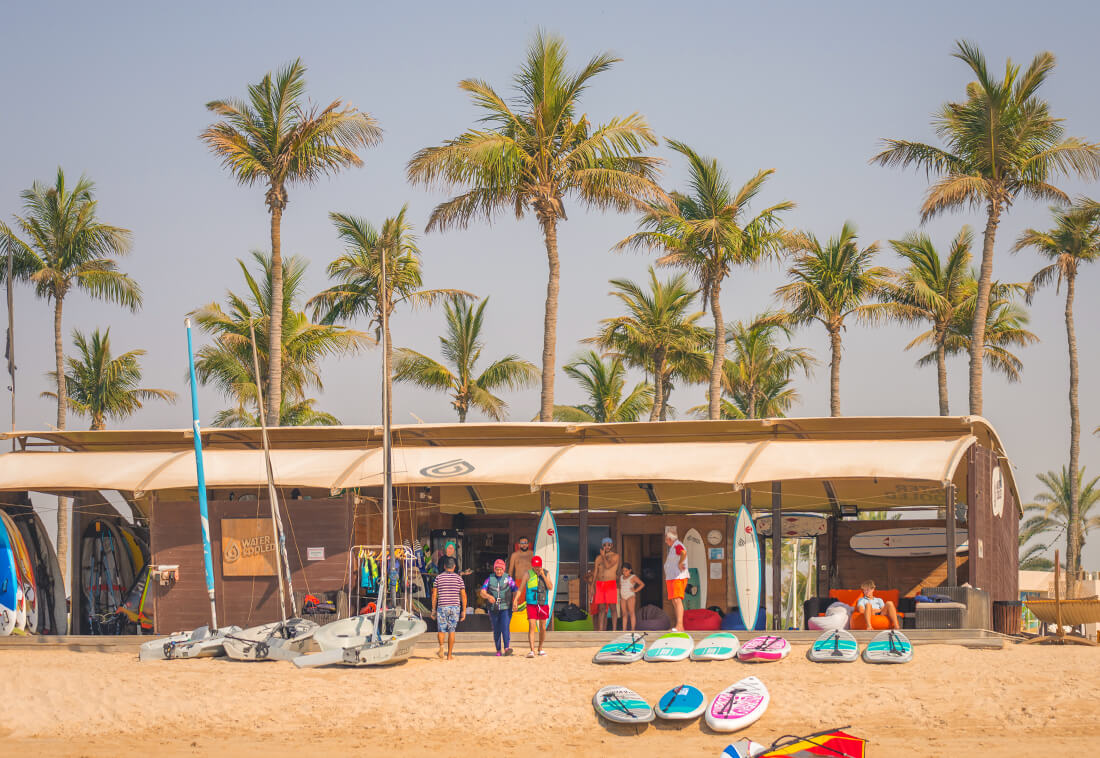 Kids
Kids just want to have FUN!
We teach Kids how to lead a healthy, outdoor lifestyle through watersports. We deliver of a wide range of varied and stimulating kids clubs that teach new skills and encourage physical activity and social interaction.
This is a grassroot to professional teaching facility which caters to all age ranges and abilities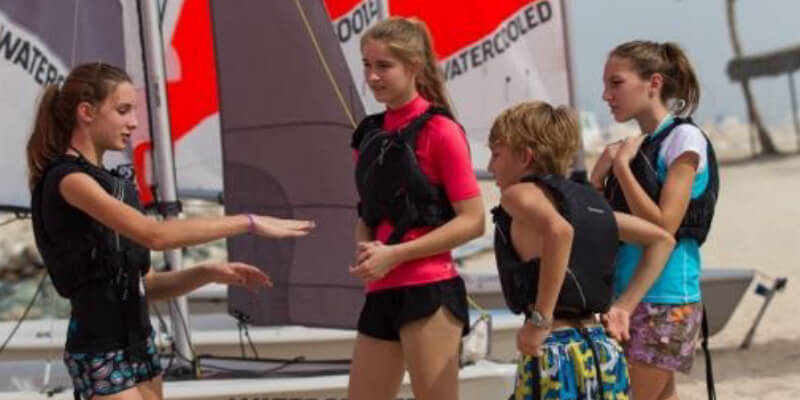 TOW RIDE
There are not many things more fun than a ride on an inflatable donut! Donut tows are quick, easy and adrenaline filled. You do not need any skills to experience this much fun, you just need to hold on.
WATER SKIING
The flat waters of Jebel Ali and the Abu Dhabi Corniche are two of the most secluded and ideal locations for waterskiing and monoskiing. Get up and riding with expert coaching, or if you are an experienced skier, get out wide for some carving, and enjoy our slalom course.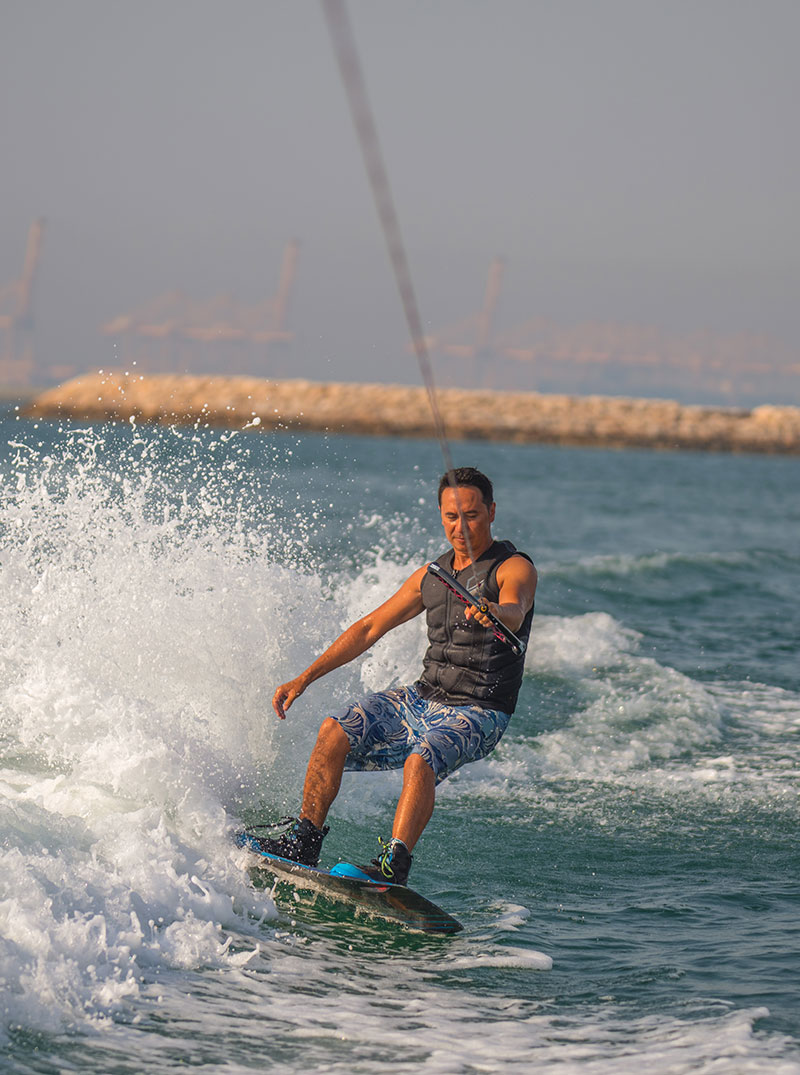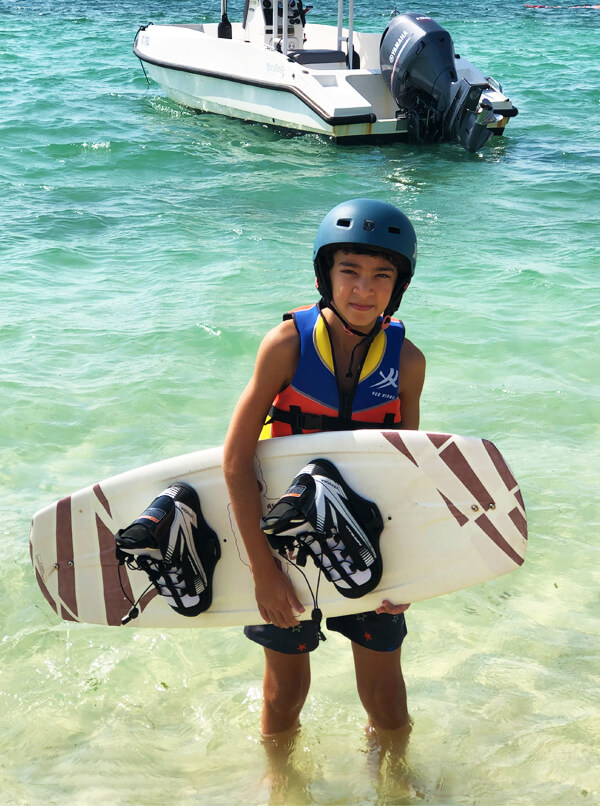 "They have a wide range of water sports and the instructors are guide friendly and pleasant as well. I had a great time on the doughnut and kayaking. It was amazing!"
"The best place to learn Wakesurfing. A protected beach, two wake surf boats, professional friendly instructors, easy booking process."