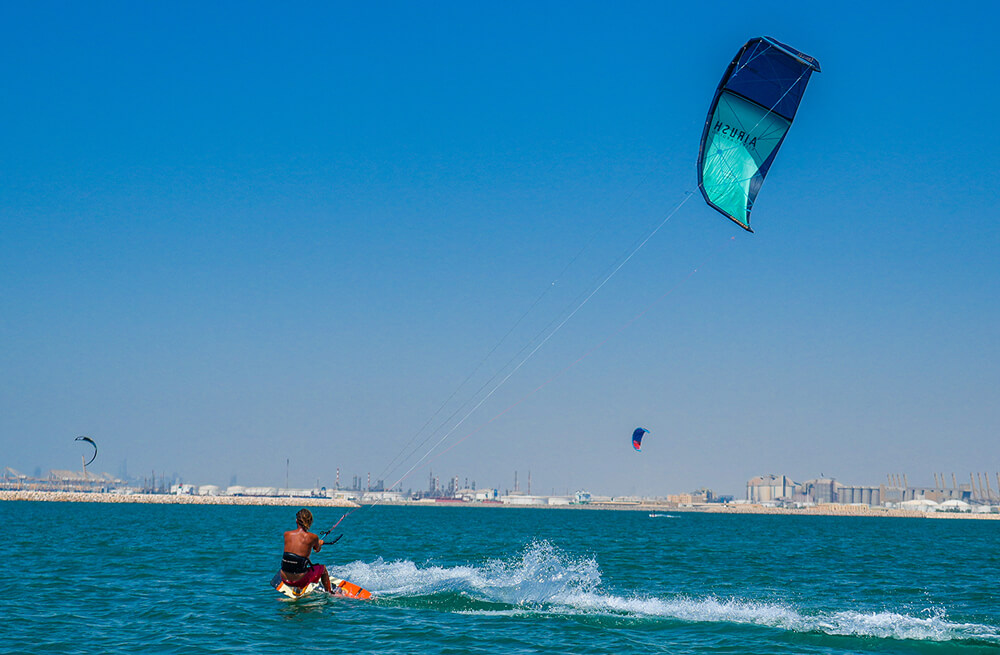 Kiteboarding is a fantastic sport, combing the best elements of windsurfing and wakeboarding into a whole new experience. Watercooled follow the IKO syllabus, and use IKO qualified instructors in all their courses.
If you want to learn this sport, lessons are essential. They will teach you how to safely launch and land the kite, and how to control it in a range of conditions.
One to One private lessons will help you build your skills and confidence quickly, getting you on the water and riding in a shorter time period.
Group lessons are a great way to get kiteboarding with your friends. We typically limit our group lessons to 3 trainees, so you can be sure you are getting quality time with your instructor.
In the group setting, you get to share the learning experience of others, seeing what works and what does not, helps the group learn faster.
Need somewhere to keep your kit? We'll store it for you, and when the wind comes up you can give us a call, we will pump your kite and prepare your kit so its ready to go when you arrive, so you do not waste any time on the water.
When you come off, we will deflate, wash and pack your kit, ready for you the next time.
Private lesson (1HR) : AED 450
Private lesson (3HR) : AED 1200
Zero to Hero (10HR) : AED 3700
Kit Surfing Kit (1HR) : AED 375
Kit Surfing Kit (2HR) : AED 475