If you are new to the sport, there is no better way to learn than a Level 1 Start Sailing course. This 2 Day Course covers all the essentials to get you off the beach and into a boat in no time. The course introduces a range of skills, from wind awareness, sail settings, basic sail controls, steering the boat and turning the boat with tacking and gybing.
Classes are taught on a instructor to student ratio of 1:6, allowing for hands on tuition. The course is primarily practical based, with some short theory sessions done ashore and afloat. This introductory course will set you up perfectly to continue your training and development in sailing.
For those who have completed the Level 1 course, or have some boating experience in steering and controlling the boat, the Level 2 Basic Skills course is the next step. This 2 Day course is designed to build upon the skills introduced in Level 1 with an aim to increase a sailors confidence, and move towards sailing unassisted by an instructor.
The Level 3 Improving Skills course requires a sailor to be of at least a Level 2 standard, and have been sailing regularly in the period before taking the course. This 2 Day course builds on the fundamental skills learned in Level 1 and 2, focusing on improving a sailors understanding of the 5 essentials of sailing, and applying them consistently while underway. The course places an emphasis on understanding some of the background theory of sailing, and using it in a way to increase the sailors efficiency.
The advanced sailing courses are designed for sailors who have completed the Level 3 course. These modules focus on individual areas of sailing, allowing the sailor to choose a course that best suits their style and interests.
The Sailing with Spinnakers course introduces some more advanced use and handling of spinnakers, building a sailors confidence.
Seamanship Skills builds on a sailors boat handling skills, and is a great course for boosting core skills and applying them to different situations.
Start Racing introduces the fundamentals of racing theory and practice, introducing rules, starts, and applying the 5 essentials.
Performance sailing focuses on trapeze, spinnaker and advanced sailing techniques. The course pushes the sailor's skill and boat handling abilities.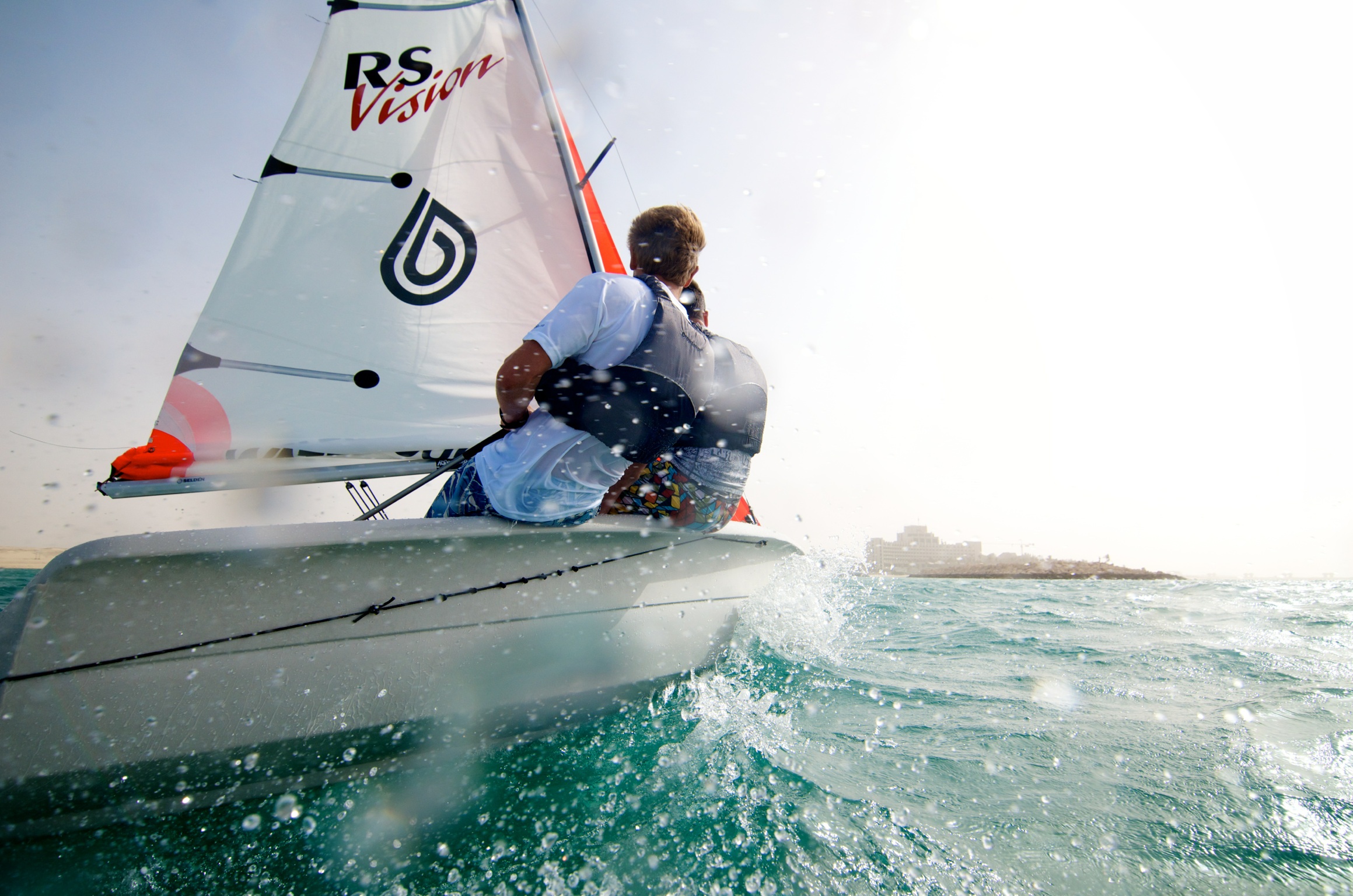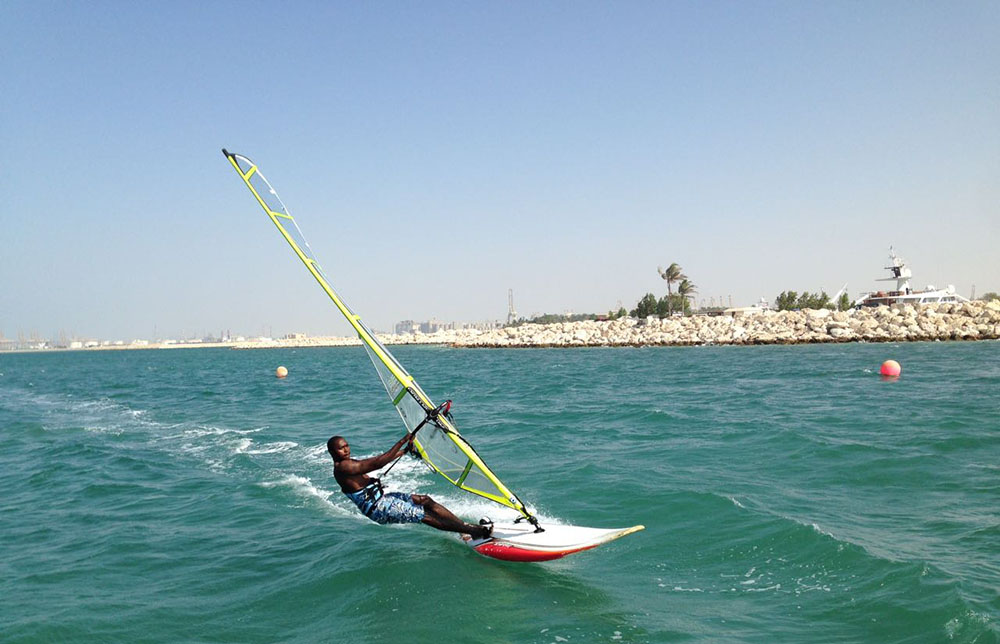 For the best introduction to the sport of windsurfing the Start Windsurfing course is ideal. Classes are taught on a instructor to student ratio of 1:6, allowing for hands on tuition. The course is primarily practical based, with some short theory sessions done ashore and afloat. This introductory course typically takes 8 hours, and introduces you to the basics of the sport, including launching, stance, and basic techniques and manoeuvres .
For windsurfers who are looking to progress beyond the Start Windsurfing course, the Intermediate Windsurfing: Non Planing, is the next step in skills progression. This course builds on the skills from earlier, and introduces the harness, as well as improved sail control and turning.
The Youth Windsurfing Scheme follows 4 stages, from complete beginner through to advanced. The scheme is structured in a way that gives realistic progression to students, allowing them to gain understanding and experience before moving up to the next stage.
To operate a powerboat in Dubai waters you need to have a registered license from the
Dubai Maritime City Authority
. To get this license you need to have a valid certificate from a training centre recognised by the DMCA. Watercooled are recognised by the DMCA and by completing an Powerboat Level 2 course, you are then eligible to apply for your Dubai License.
The Powerboat Level 2 course is a two day training program, that covers a wide range of topics, including launching & recovering, pre-start engine checks, high speed manoeuvres, docking, mooring, anchoring, man overboard procedures and basic navigation. The course is suitable for complete beginners, and you do not need to have any previous knowledge of boat driving before attending.
For experienced boaters who wish to gain their qualification, you can do a direct assessment with Watercooled to obtain your Level 2 certification. Assessments are typically two hours in length, and the instructor will assess your skills to the required level. Should you need to complete any further training, your instructor will be able to do a shortened course to help refine any skills.
For those working in the marine leisure industry, or those volunteering with clubs and events, the Safety Boat course is essential. The Safety Boat course teaches the participants how to manage fleets of boats on the water, as well as different ways of recovering and towing boats, as well as how to safely retrieve persons from the water.
This is a 2 day course that is primarily practical based, involving a range of on the water scenarios. To enrol in this course you must have an Level 2 certificate or equivalent.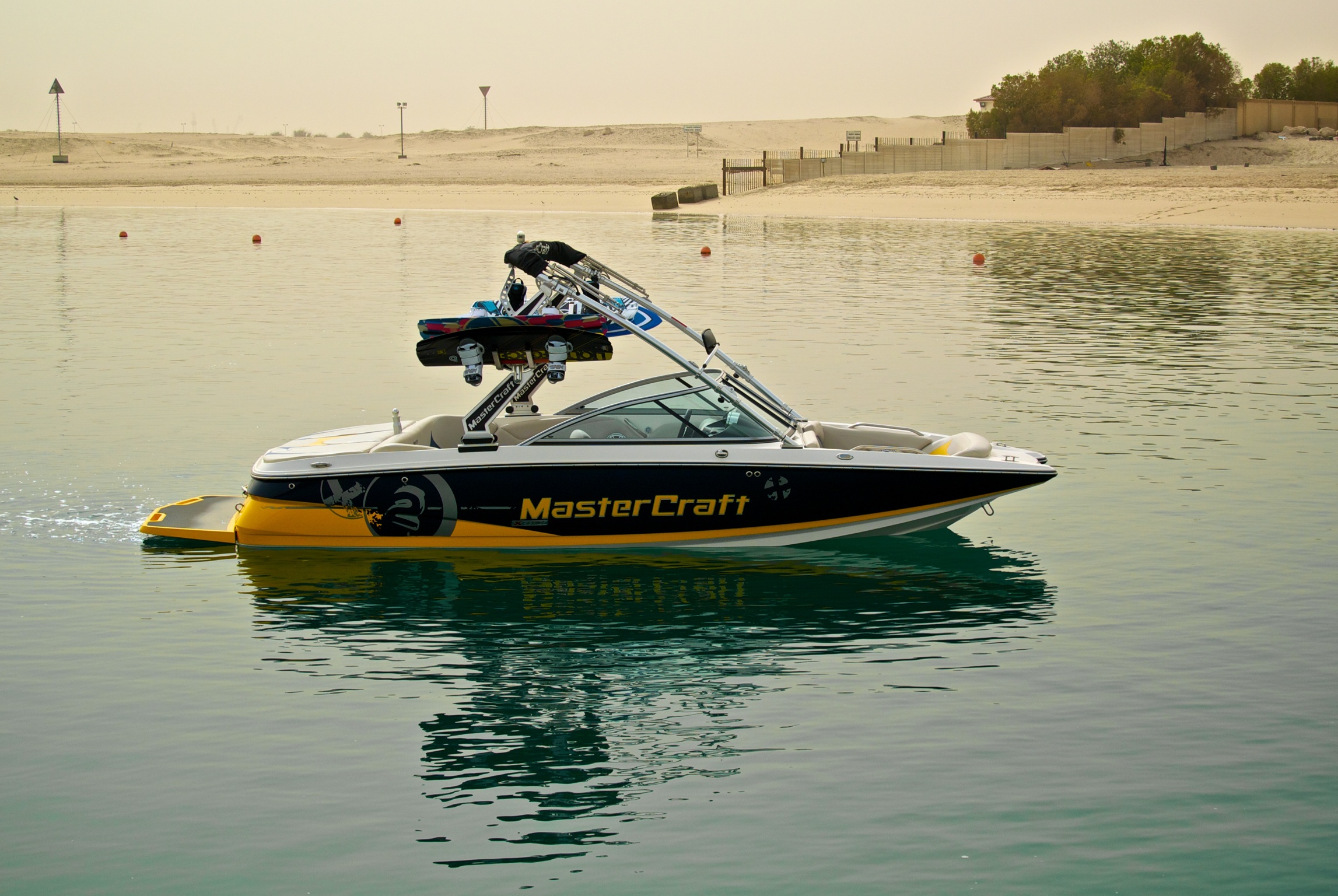 Kiteboarding is a fantastic sport, combing the best elements of windsurfing and wakeboarding into a whole new experience. Watercooled follow the IKO syllabus, and use IKO qualified instructors in all their courses.
If you want to learn this sport, lessons are essential. They will teach you how to safely launch and land the kite, and how to control it in a range of conditions.
One to One private lessons will help you build your skills and confidence quickly, getting you on the water and riding in a shorter time period.
Group lessons are a great way to get kiteboarding with your friends. We typically limit our group lessons to 3 trainees, so you can be sure you are getting quality time with your instructor.
In the group setting, you get to share the learning experience of others, seeing what works and what does not, helps the group learn faster.